myRTLS Care is a set of proactive services that accomplish smooth implementation and long-term system reliability. From monitoring, and regular review to guaranteed response or hardware replacement.
More about myRTLS Care and a detailed comparison of plans myRTLS Care and myRTLS Care+ can be found on Sewio website.
---
myRTLS Environment
In addition to RTLS Studio, myRTLS Care takes Sewio services to the next level by proactive health monitoring services for our RTLS solution. The solution is available as:
myRTLS Cloud
myRTLS on-prem
Individual monitoring service processes metrics are collected by Device Care Data Probe, which is running on RTLS Server in a docker composer, and are stored in myRTLS database. A user can access myRTLS via the website myRTLS.com or on the local host when myRTLS on-prem is deployed. The processed data are presented from all backend monitoring services → Device Care related to dashboard, history, and reports, RTLS Player as a part of system optimization, Alerts responsible for user notifications, and Advanced Analytics enables to customize the processed data output.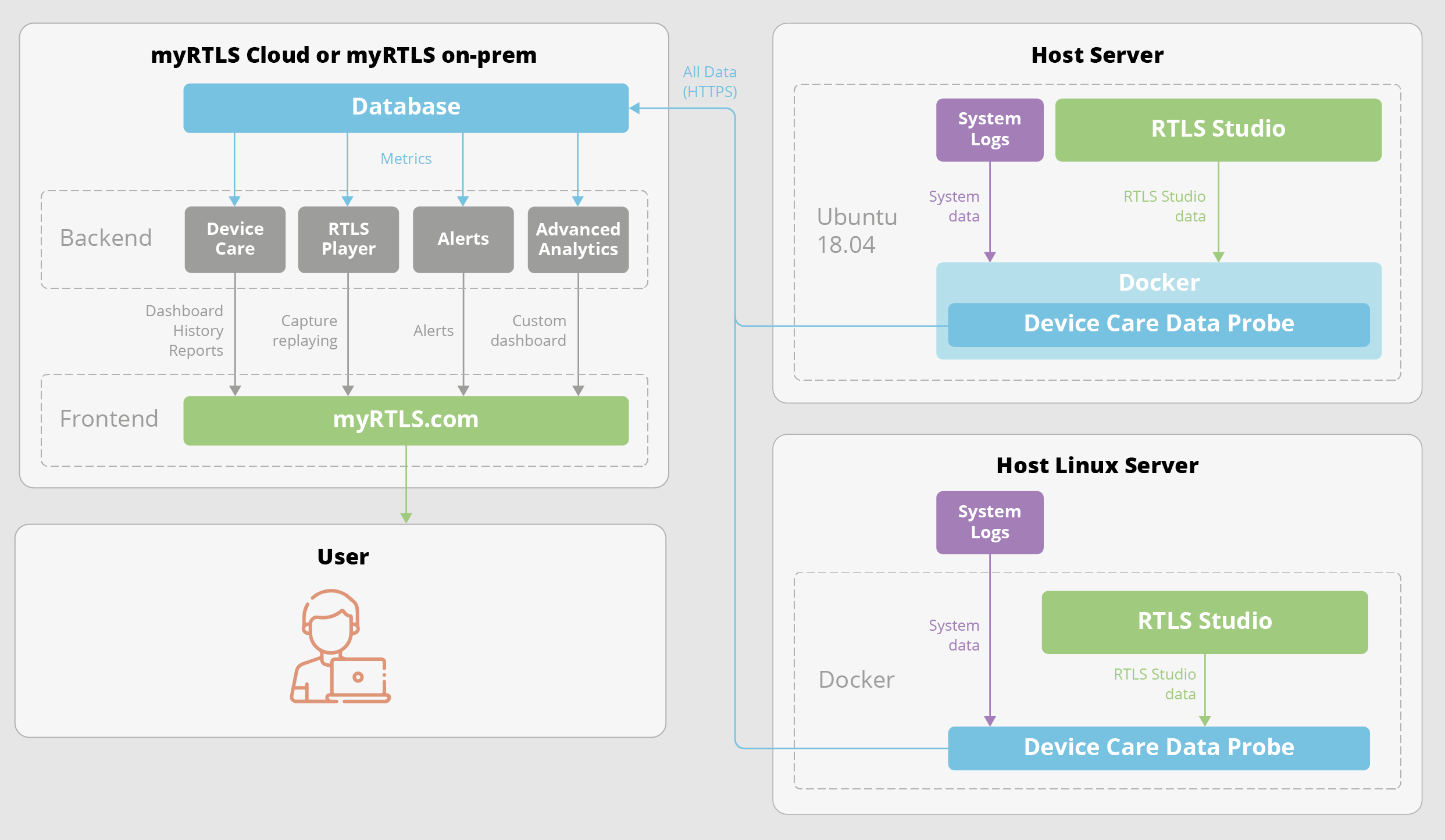 Are you not sure what deployment is better for you? Check a subpage myRTLS Cloud or myRTLS On-Premise?