How to Create a Custom Dashboard?
Plan myRTLS Care+ allows you to have your own dashboard in Grafana. It requires creating a copy of the current dashboard(s) which is subsequently modified. Follow the steps below.
Create a Copy of the Current Dashboard
Go to

Device Care Setting

In the top left corner, you can find the button Create Advanced Analytics Templates. Click on the button.


2) You are forwarded to Grafana, section Dashboards. You can see a template (copy) for each pre-defined dashboard.

In case, if the templates already exist a note (see below) will pop up. You have to delete the templates to create a new one.

All dashboards could be managed via the left menu Browse Dashboards in Grafana.

Select the required template dashboard that you would like to customize


Now, you can modify the dashboard based on your requirements. The gif below shows a very simple example of changes.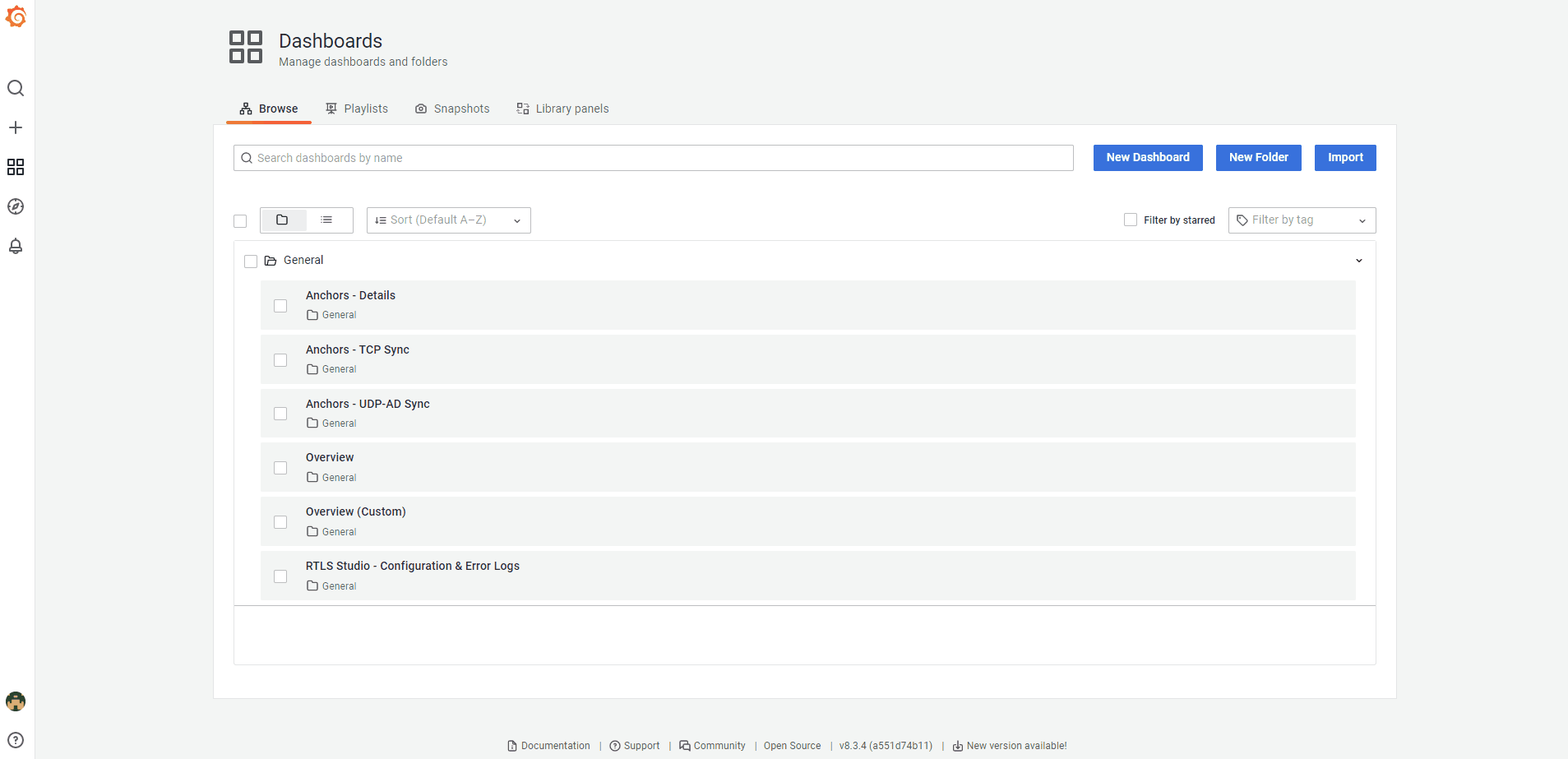 ---
A New Dashboard Customization
In the steps above, you created a copy of the dashboard which can be now customized.