Right-first-time deployment
Sewio provides RTLS Planner that helps planning perfect anchor locations. It streamlines the project design and minimize project delivery time while reaching superior accuracy and keeping the costs low by preventing unplanned anchors deployment updates.
Product Availability: Sewio partners only. Availability through Sewio Portal.
When to use: In project pre-sales & Design phase.
Features
Easy-to-use cloud application.
Design number of anchors and their placement for given venue.
Check coverage and expected accuracy via simulation.
Share anchors deployment design in a standardized way.
Store and share venue related files like floorplans and other meta-data (photos, annotations etc.).
Get approval check from Sewio support team.
Learn from demo deployments. NOT YET AVAILABLE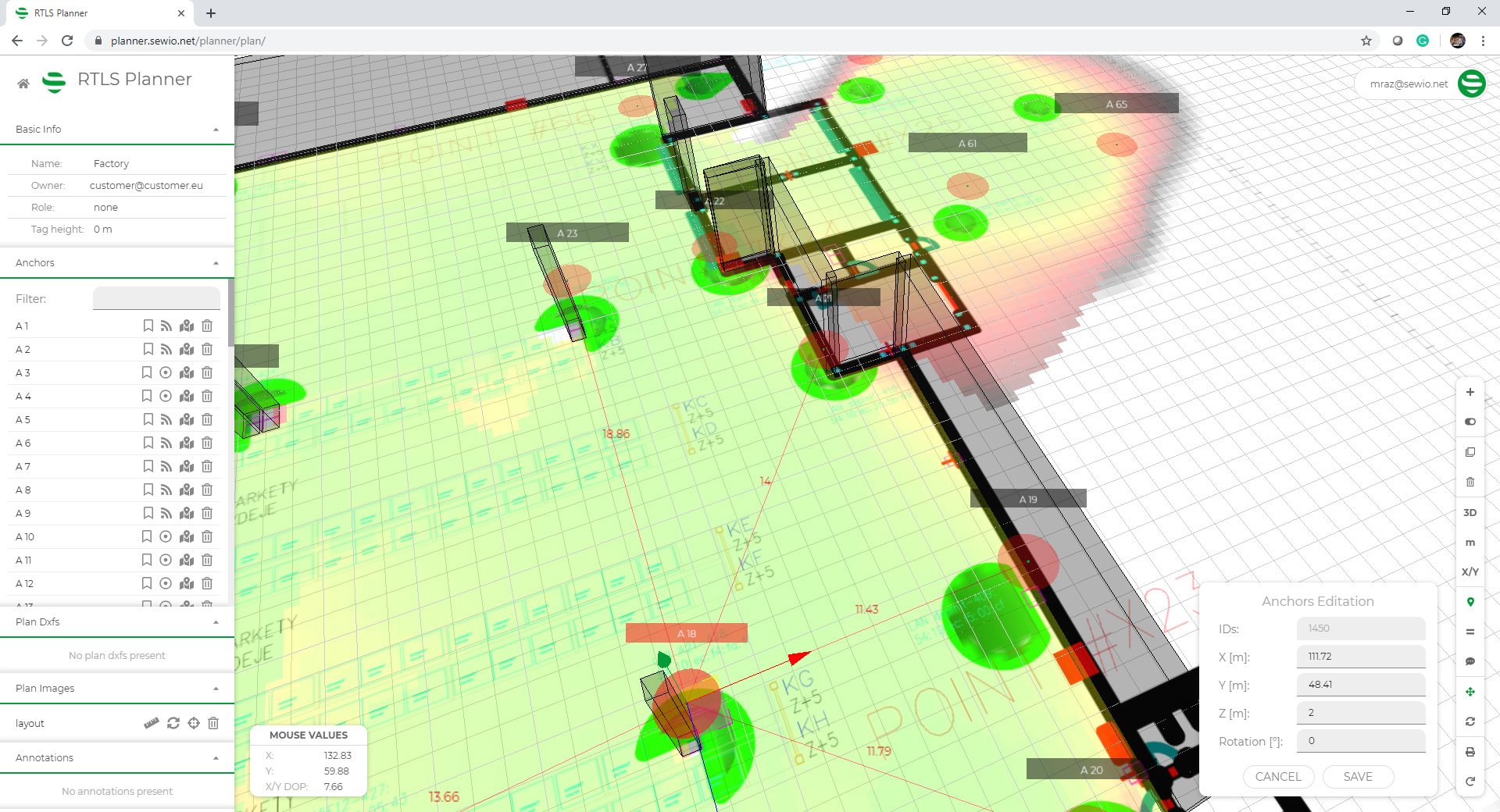 List of supported devices: