RTLS Studio 2.x Initial Steps
Now, RTLS Studio runs as a Virtual Machine on your device in VirtualBox.
Firstly, you need to be sure that your laptop is set with IP address from the range to be able to communicate with RTLS Studio. The IP address 192.168.225.2 is the IP address of the virtual machine (RTLS Studio) not of your computer. You need to assign a static IP address for your Ethernet interface on your laptop, for example, 192.168.225.15. Also, you need to have a wired Ethernet connection from your laptop to a wireless router.
There is no need to access VirtualBox itself and input Linux credentials, RTLS Studio is managed through the web browser externally.
Access RTLS Studio GUI
Let's access the RTLS Studio by opening the Chrome internet browser on the following URL:
RTLS Studio default web login credentials
login: sewiortls

password: sensmap


We recommend using the latest version of Google Chrome browser to get the best experience with our product. Some of the features might not work in other browsers.
---
Main Page of RTLS Studio
When you access the RTLS Studio first time you must select a region where the RTLS system is deployed. The region defines a general RTLS system setting based on certifications for given area.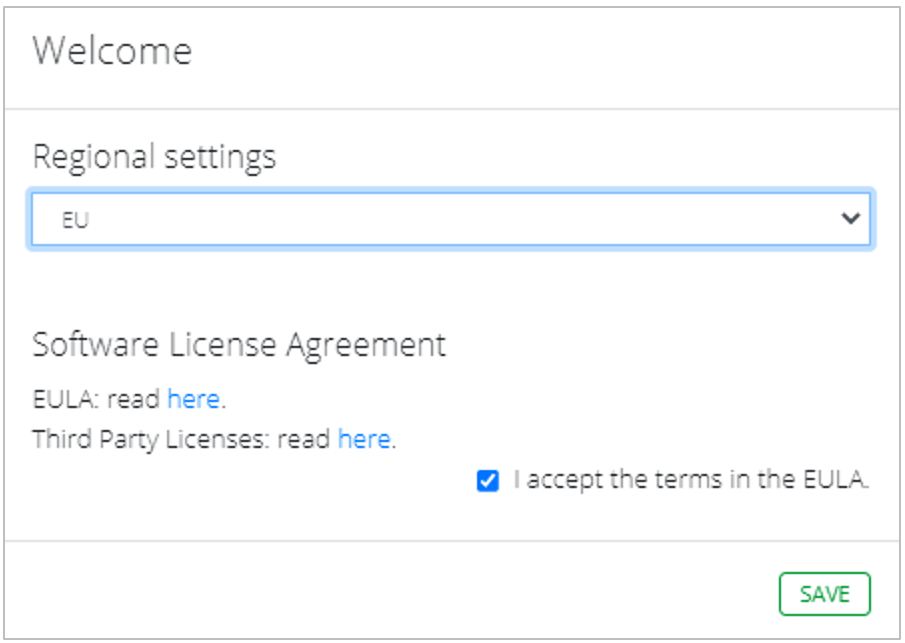 Select region, read and check you accept the terms in the EULA and save the configuration. After that you will get to RTLS Studio main page.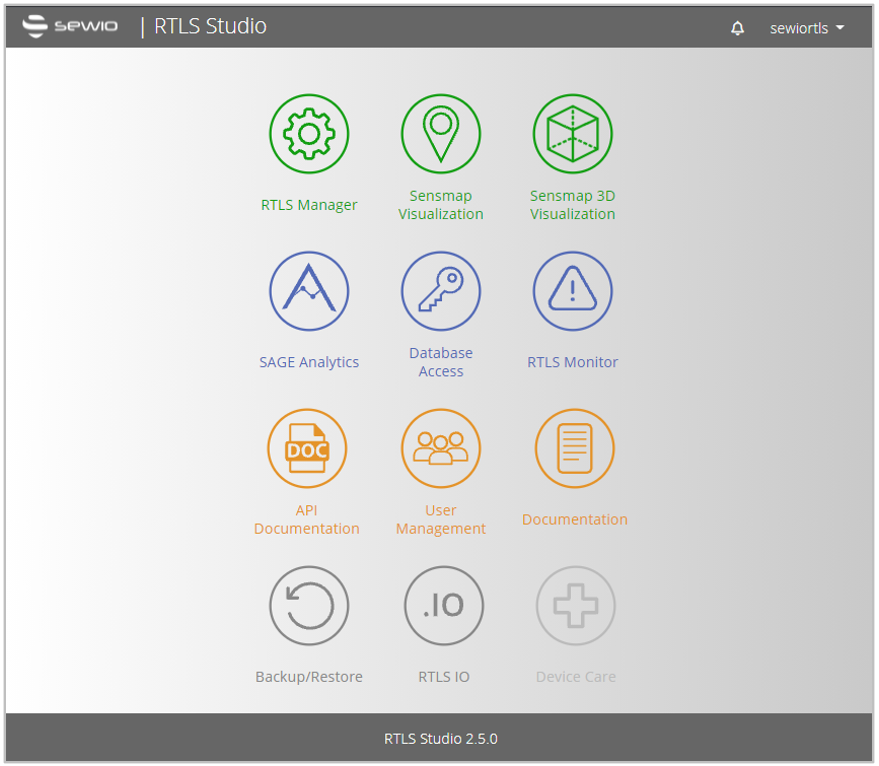 From the main page you can access individual sections of RTLS studio. Brief description of each section you can find on the picture below.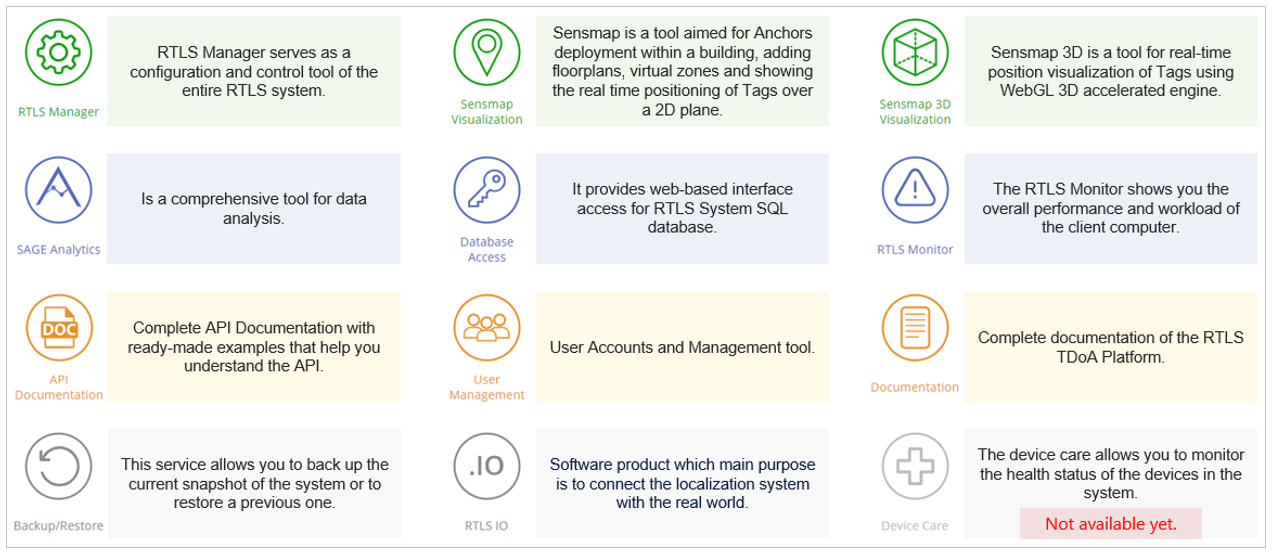 ---
RTLS Studio Initial Steps
You have accessed the main page of RTLS Studio and now it is time to start with initial configuration. To start with localization you follow initial steps: