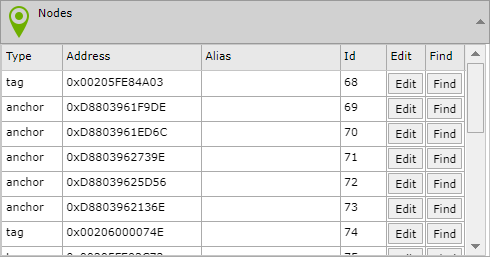 Sort-able list of anchors and tags. Contains address of the device Alias (editable) and ID (FEED ID from DB).
Find is feature which will select correct plan where is Tag/Anchor and center map to the device and highlight it.

Edit allows to set/change the alias. Replace to different Building/Plan and change the position or place it to position by mouse click.