Sensmap Visualization Overview
Sensmap is a tool aimed for Anchors deployment within a building, adding floorplans, virtual zones and showing the real time positioning of Tags over a 2D plane. First time visit in Sensmap will start tutorial how to set Sensmap.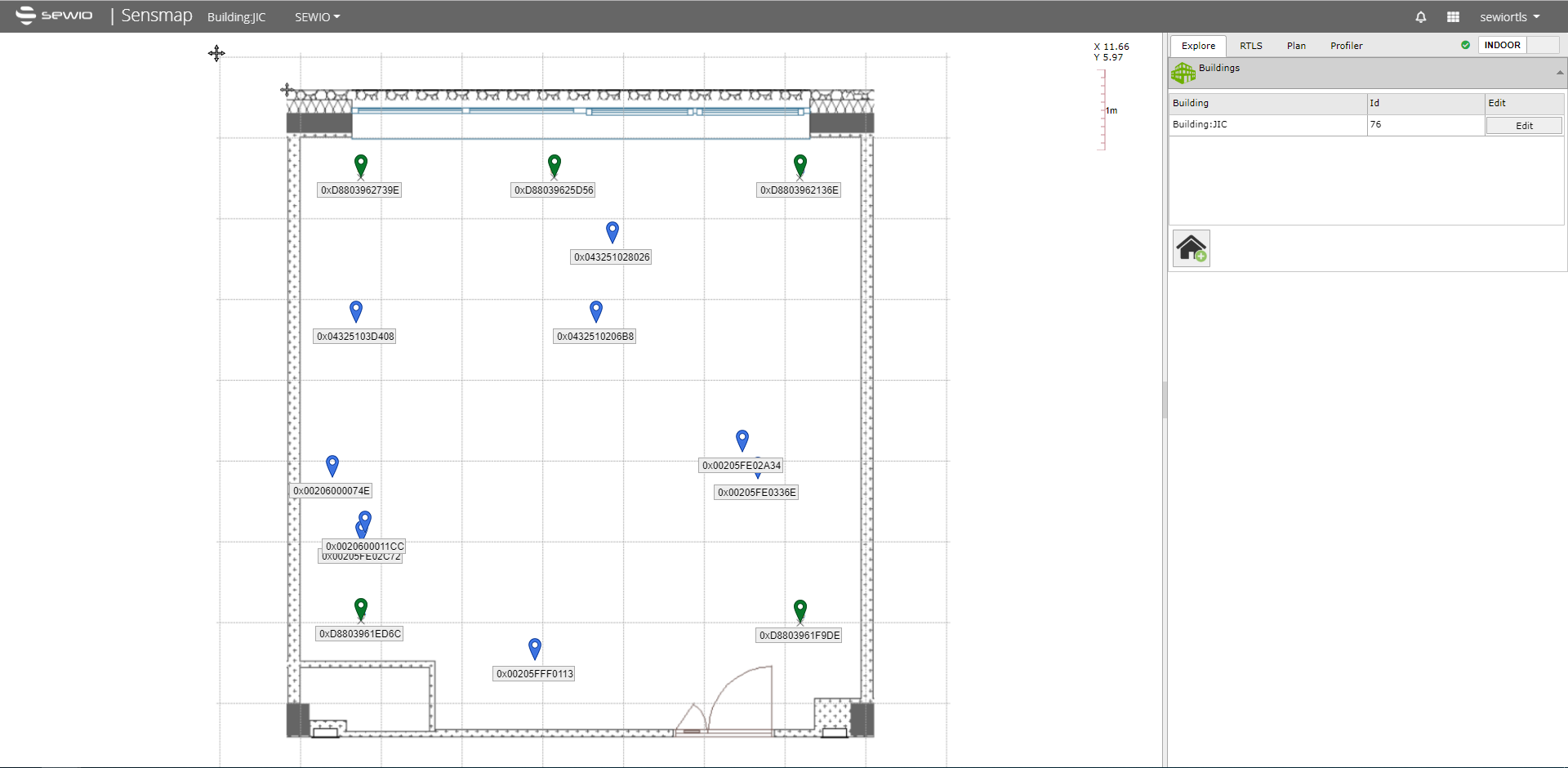 For accessing more floors or buildings use navigation bar in the top of page.

Sensmap has four tabs: