Managing Zones, Zone Groups & Zone Settings
Zones are managed via Sensmap application in a Plan menu tab.
---
Zone Creation
In Sensmap, you can easily create a zone and define one of three zone type → info, warning or danger.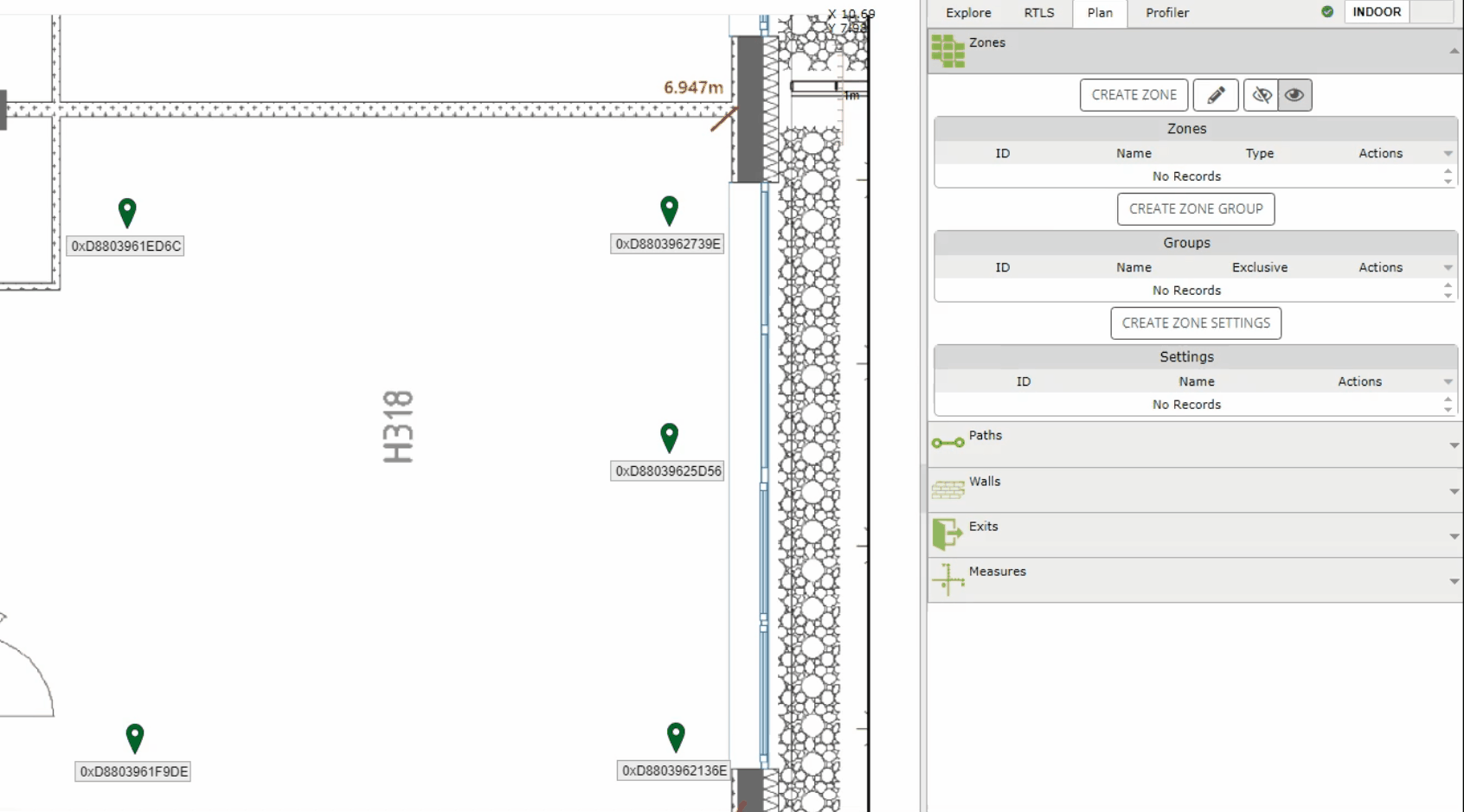 Tip: Hold the SHIFT key for ortho lines during the zone drawing.
---
Zone Group Creation
If you have created more zones in Sensmap you can add them into a group.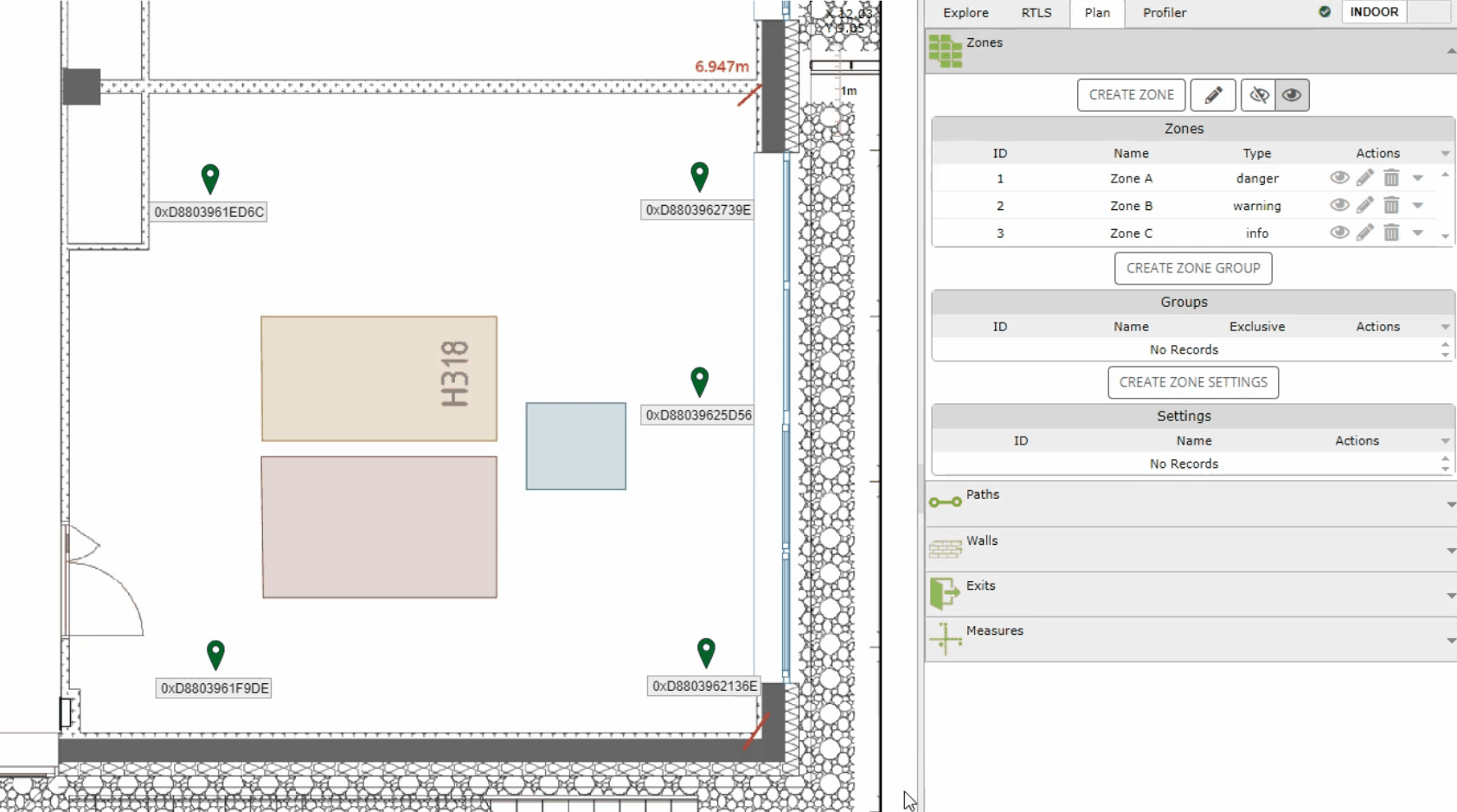 ---
Zone Settings Creation
Advanced Zones enables you to create a different setting for single zone or group of zones. In the setting you can define number of In Count or Our Count blinks. You can also set interval setting regarding In Interval, Out Interval, Pre-in Interval or Out Timeout.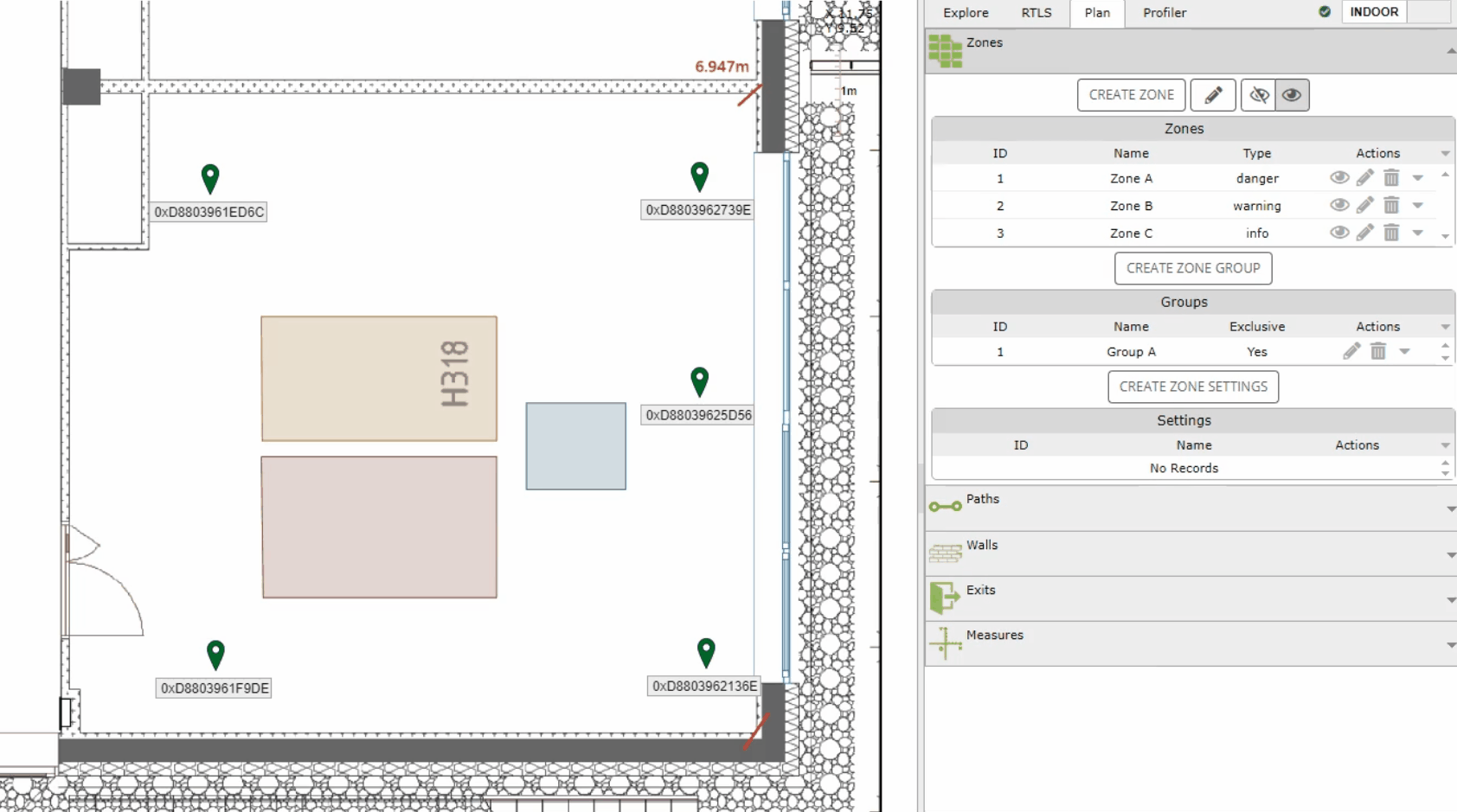 ---
Zone Editation
When the zone setting created (as showed in article above), you can assign the setting for the preferred zone.
If required, you can define Out Zone. This paramater specifies a zone that the tag must leave in order to enter the zone you are setting up.