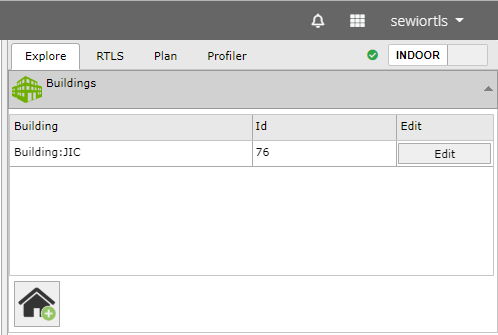 You can find Building section within the Explore Tab. You can Edit the current Building or create a New one via

.
Edit the building provides following:

You can rename the building.
Set different origin point, scale, height of the current plan.
You can change current plan or delete it.
If you have for one Building more plans or floors you can add new plan. Adding a plan is described in Setting up Sensmap from section 6.





Creation new building is described in Setting up Sensmap_old from section 4.