Creating a BackUp Procedure
Overview
Backup file contains:
Database with plans, positions of anchors.
Current RTLS Server and its settings.
Current RTLS Manager and its settings
Backup file does NOT contain:
Anchor/Tags settings - these are stored only on the devices and currently there is no way to backup them.
Master selection.
---
Creating a Backup
1) Navigate to the Backup & Restore.

2) Click on CREATE NEW BACKUP button (this may take a while).
In order to keep backup file reasonably small, you may skip the largest data-set (historical positions, battery levels, sensors, etc.) via the checkbox option below (available from RS 1.6.1).
Otherwise the creating of backup file can take significant amount of time, because database with positions can easily grow-up to tens of GB.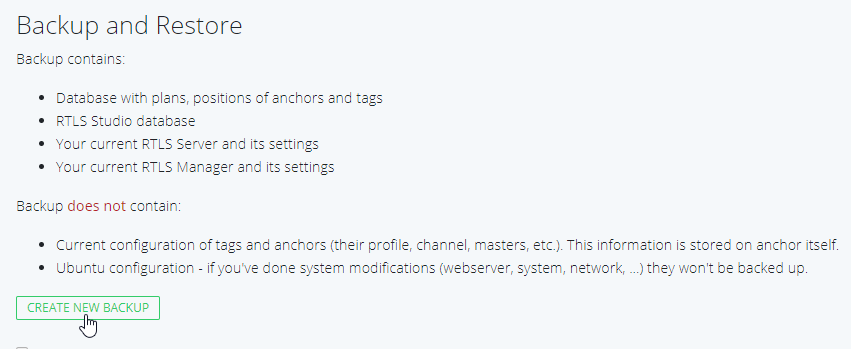 3.) Once the backup is created it will appear in My Backups table.