Tag Leonardo NFC Configuration
Tag Leonardo can be reconfigured seamlessly via NFC and application. Moreover, it takes zero energy, so tag can be reconfigured even without battery!
Use-case: During the RTLS technology evaluation a final tag configuration is usually found. Therefore, parameters like refresh interval or sleep mode might need to be adjusted. NFC interface is intended to be used for batch parameter reconfiguration on many tags.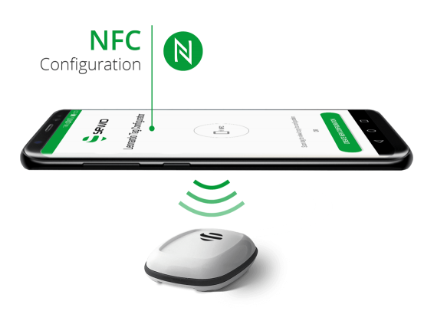 Android Application and procedure is described here.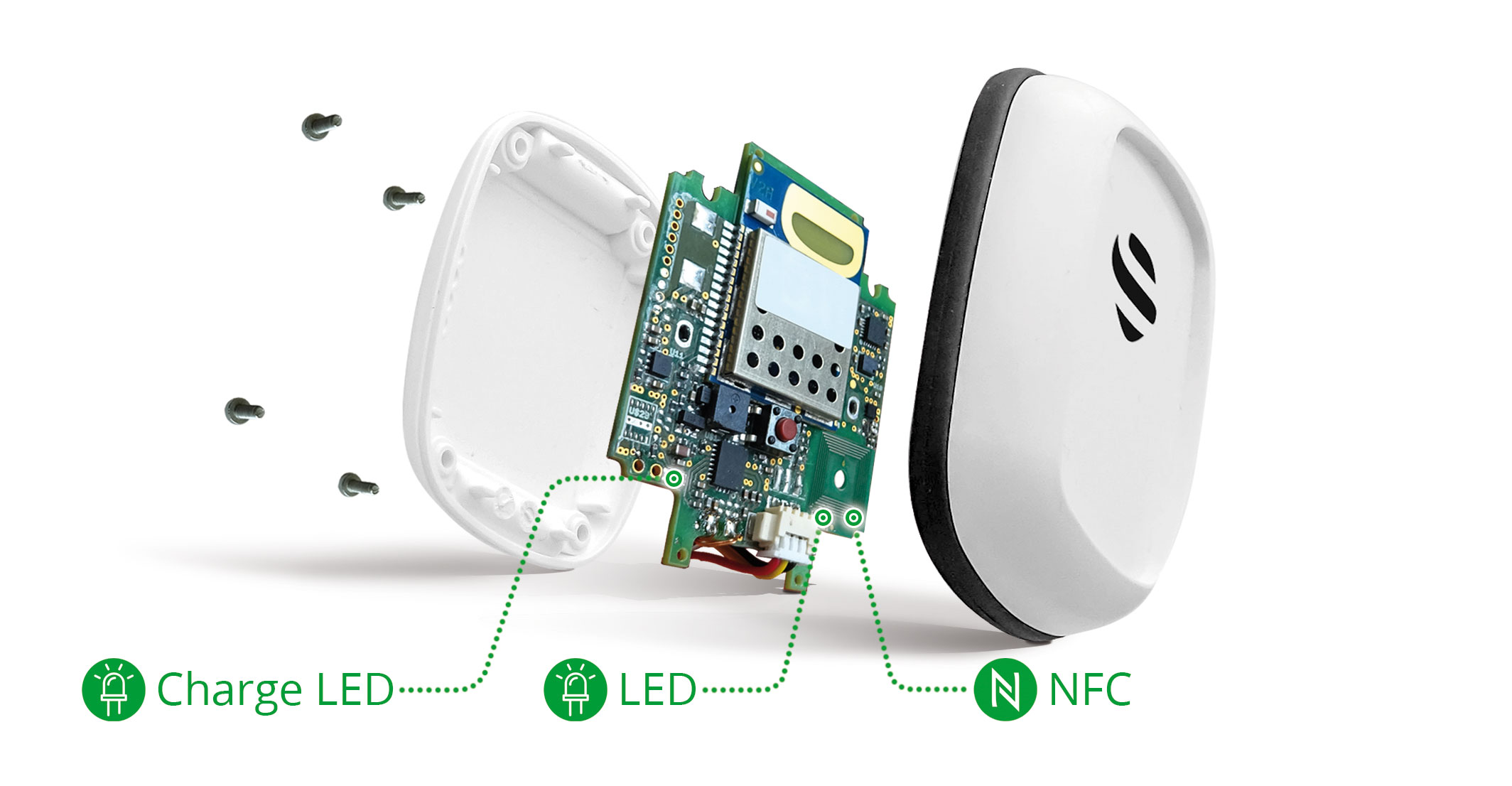 Requirements
Tag with NFC interface support - see Sewio tags overview (note: if the Tag is fully enclosed in the housing only Tag Leonardo Personal and Tag Leonardo iMU are capable of NFC communication through the housing).
Android smartphone with NFC support and Android OS version 5.0 and higher, can be checked here.
Android application Sewio Leonardo Configurator, available at Google Play store.
Practical insights for Tag Leonardo NFC interface
All Tag Leonardo OEM, Tag Leonardo Personal and Tag Leonardo iMU provide access to NFC.
Tag Leonardo Asset and Tag Leonardo Vehicle have NFC available once the top cover is removed, i.e., during battery exchange.
The NFC antenna is in the bottom right corner of the PCB, next to the User LED.
Due to the high degree of integration of tag's NFC antenna, following points should be considered:
NFC reading distance is limited to 0.5-1 cm from the antenna and it is available only from the front side of Tag Leonardo.

Not all mobile phones can read NFC tag due to its limited antenna size.

The best results can be achieved when the front side of the tag touches the back side of the smartphone in the area where the smartphone's NFC antenna is located.

To find an "NFC sweet spot" on your smartphone, slowly move the tag on the back of your phone.

Tag should be static in order to improve the reliability of NFC communications .
Android NFC Configurator App
Details how to setup you can find on page NFC Leonardo Tag Configurator.