GUI Web-based Update is available for RTLS Studio 2.0 and newer installed on Ubuntu 18.04 or in case of Studio 3.0 on Ubuntu 20.04.
If your RTLS Studio is running on Ubuntu 14.04 (RTLS Studio 1.6.2 to 2.2) follow Native Deployment - Manual Update.
Procedure
The example below shows RTLS Studio update from version 2.3 for version 2.4.4
GUI Web-based update is available under Backup & Restore icon.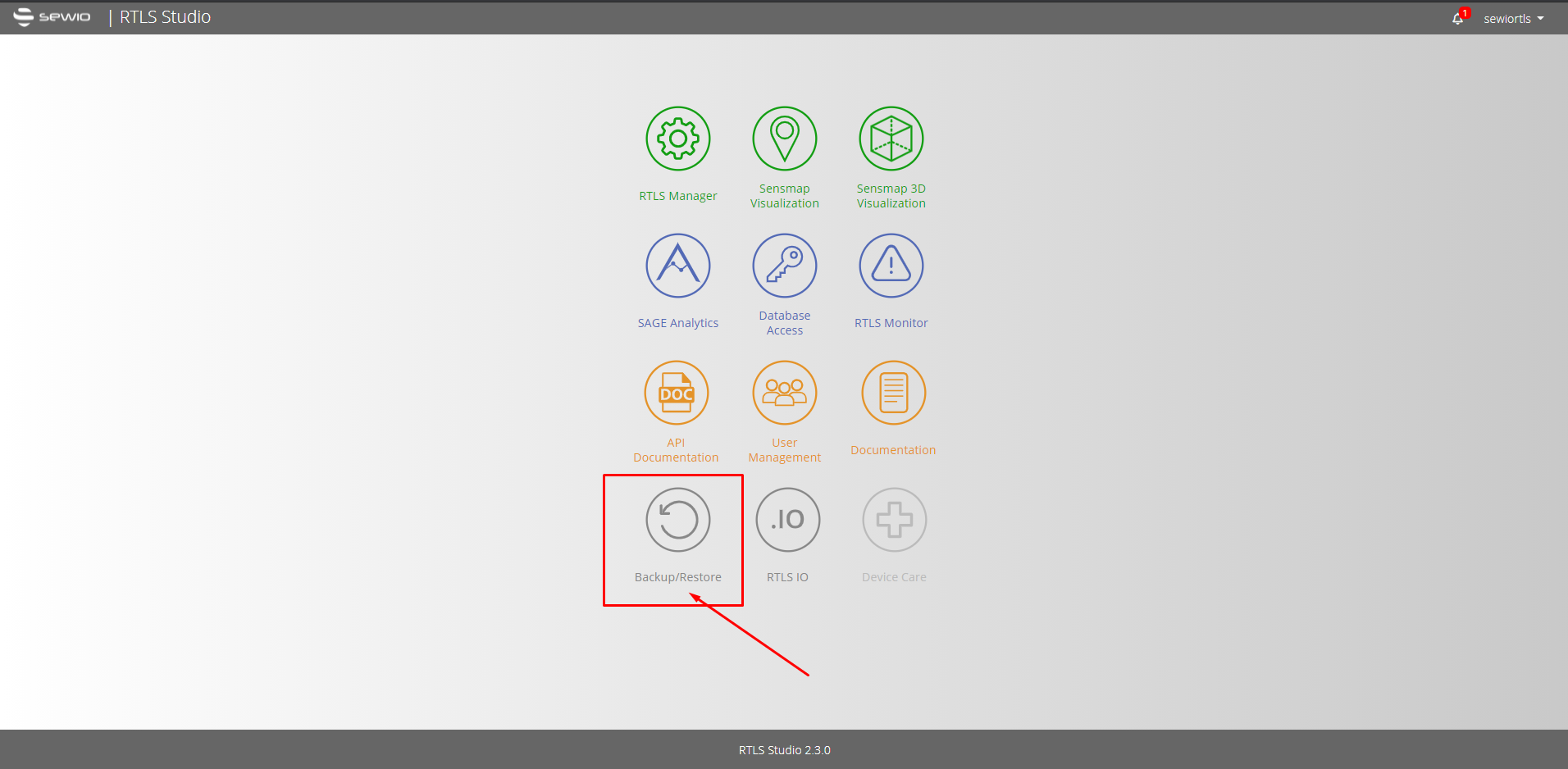 Section Update.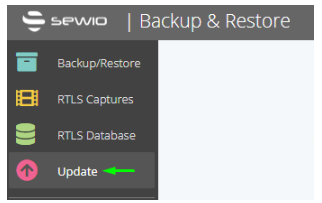 To start updating your RTLS Studio, upload a compressed update file (RTLSStudio_vX.Y.Z_update_bundle.zip). Update files are available through Sewio Partner Portal.

Always use update file provided from Sewio, otherwise you might damage your system!
The current RTLS Studio version label is located above the UPLOAD FILE button.

The update file is checked after the file upload.

Once the update is started you must wait until the operation is finished. Log from the update is shown in this browser window.

This operation may take a while.
Do not turn off RTLS Studio server during the update!
End of the update will be signalized by the "Operation finished." text at the bottom of the page.

After the page refresh, you can see updated version of your RTLS Studio.

As the last step, go to the browser setting and clear browser's cache. You can do it in the browser setting or via CTRL+F5.