Database cleaning operations are performed from Backup & Restore utility. There is an RTLS Database tab with a list of tables in your database.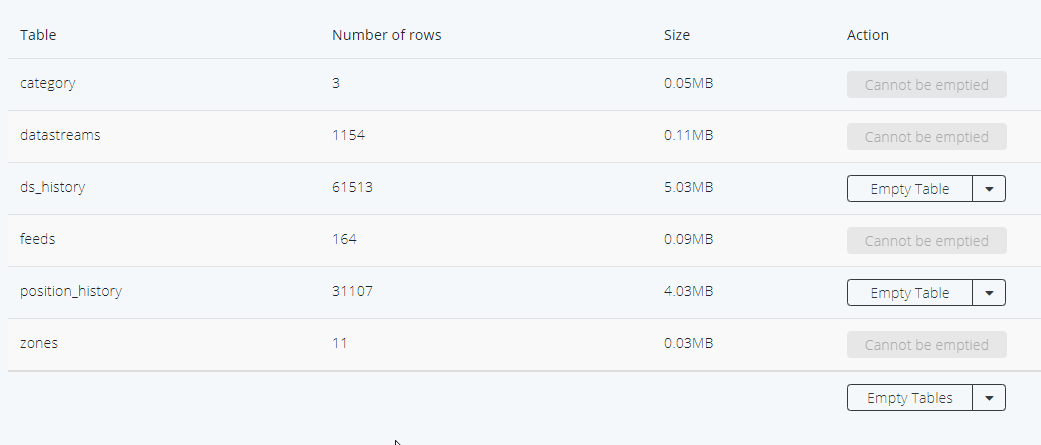 Tables may be cleaned fully or partially. Full cleanup is performed by pressing the Empty Table button without making any changes.
To clean only the part of the table click on the arrow next to the button and specify the time interval which should be deleted, then press the Empty Table button.