Tag battery value is visually available through RTLS Manager → Tag summary, while API provides also raw voltage value. Battery value in percentage is direct recalculation of battery voltage to 0-100 interval. Since battery voltage is not linear to its capacity, one should take it as a very coarse estimation. This simple method is used to keep price of tag as low as possible.

Coin Battery
Tags: TAG PICCOLINO TAG LEONARDO ASSET
The discharge curve is depicted in picture below. One should observe that even if tag reports capacity around 50% in RTLS Manager it has actually around 90% real battery capacity, see picture below. Since coin battery is rather weak power source, the more is depleted the higher variation is present in reported value. To obtain battery lifetime please see Tag Lifetime.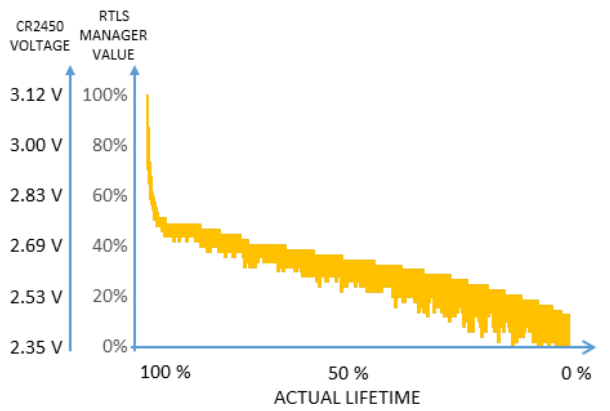 Li-on/Li-pol Battery
Tags: TAG IMU TAG LEONARDO IMU/PERSONAL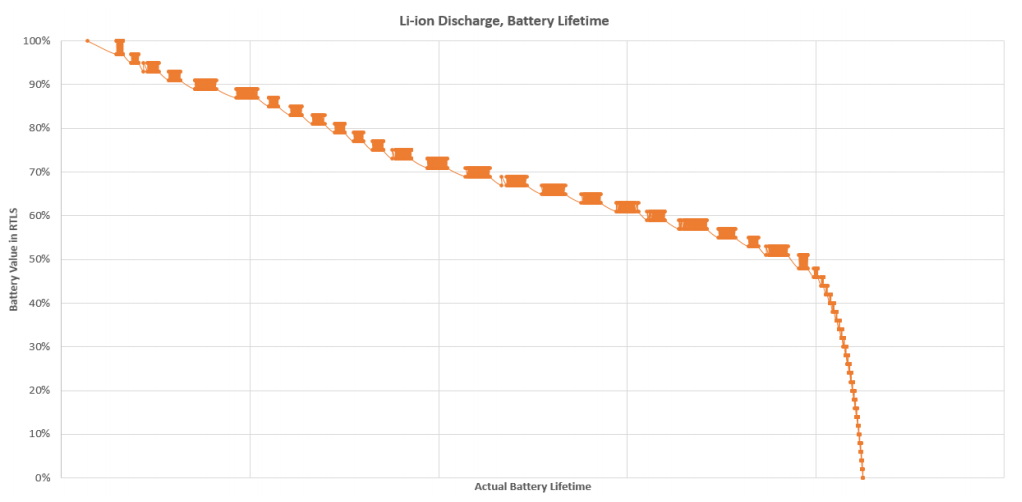 Li-ion battery capacity is also negatively affected by temperatures below the 0°C, see graph below.