Device Mounting, Vista OmniLight
Please follow the assembly guide: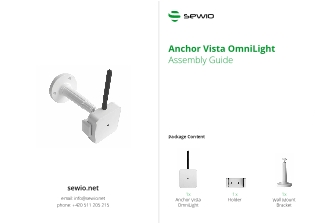 Anchor Vista OmniLight is typically deployed at the height 3 - 6 meters above the floor.
Permanent deployment : Recommended mounting with Wall Mount Bracket + Holder. Antenna should be in straight position in order to get maximum possible performance.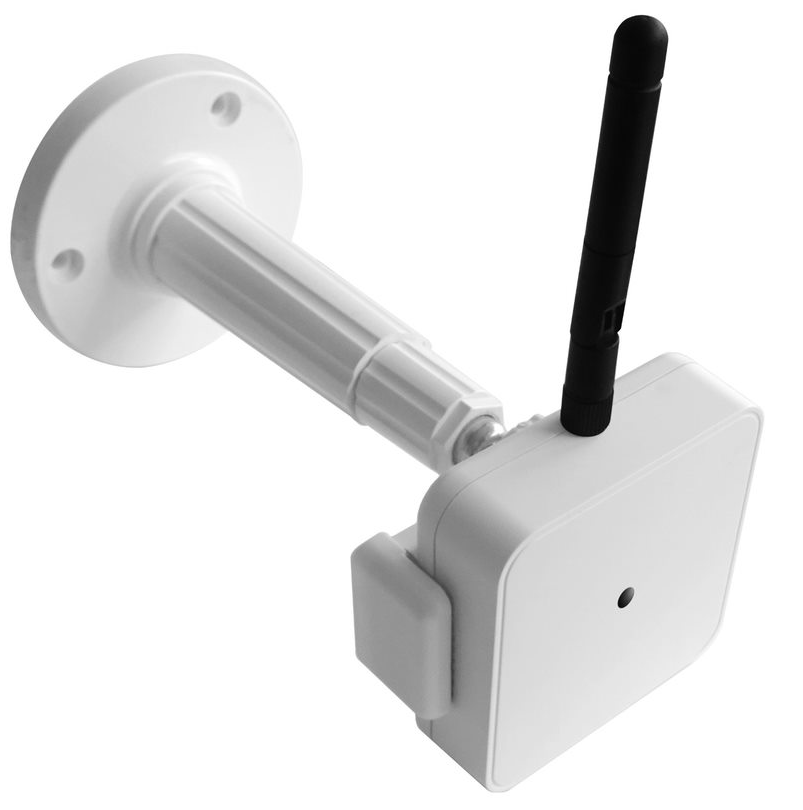 Mobile deployment: can utilize the whitworth ¼" as it is compatible with the most off-the-shelf tripods and CCTV holders.
Holders PN
| name | PN |
| --- | --- |
| Wall Mount Bracket | SWC02-00-00 |
| Vista OmniLight Holder | SWC01-00-00 |